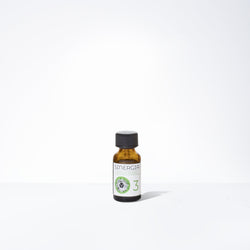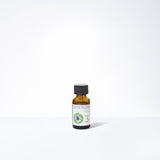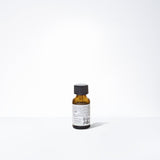 Sinergia 3 - Rebalancing Essential Oil (10ml)

A balancing and relaxing blend of essential oils that induces a state of calm + tranquility.
Signature Scent: 
A delicate and aromatic blend of lavender, eucalyptus and melaleuca. Floral, herbal and evergreen.
Size: 10ml
Details 
♥ Relaxing and calming
♥  Induces a state of tranquility
Key Ingredients 
Full Ingredients: Prunus Amygdalus Dulcis Oil, Lavendula Officinalis Flower Oil, Melaleuca Viridiflora Leaf Oil, Eucalyptus Citriodora Oil, Linalool, d-Limonene, Citronellol


How to Use 
Can be used to create a customizable aromatherapy experience for any of the MyVeg Seremony Rituals. Up to three drops is recommended depending on the Ritual used.