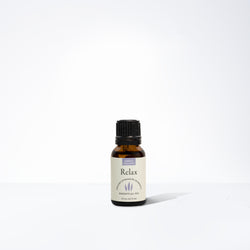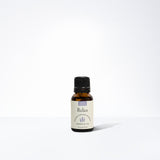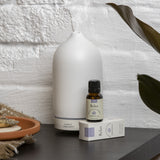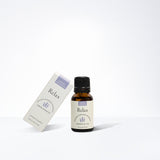 Simply Organic Relax Essential Oil

Find your peace of mind with the calming scents of French Lavender, Rosemary & Chamomile. Our blend of soothing essential oils balances and relaxes the mind and body for daily stress relief.

Made with 100% Organic Pure Steam-Distilled Essential Oils

Size: 15ml
Benefits 
• Aromatherapy: Induces deep relaxation and tranquility
• Body: Soothes irritated and sensitive skin types
• 100% pure therapeutic grade oil
• Cruelty-Free & Vegan
Key Ingredients 
Organic Lavender Essential Oil is widely know for its ability to reduce mental stress and anxiety, while improving blood circulation and cognitive function. Topically, it can be used as an insect repellant or to soothe skin irritation.
Organic Roman Chamomile Essential Oil has a calming effect on the body and mind with its ability to reduce feelings of anger, depression and stress. Topically, it can prevent infection, relieve pain and remove toxic agents.
Organic Rosemary Essential Oil has been used in traditional medicine as an excellent brain and nerve tonic, as it stimulates mental activity and reduces mental fatigue and depression. 
Organic Sweet Orange Essential Oil has a natural sedative effect by alleviating anxiety, anger depression and certain bodily inflammations.
How to Use 
For Aromatherapy Diffusing:
 
Use 2-3 drops of Essential Oil per every 100ml of water
 
For Topical Healing:
 
Note: Due to the high quality concentration of pure essential oils in the formula, it's highly recommended to use with a carrier oil for topical application.