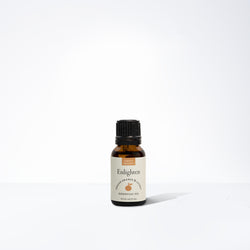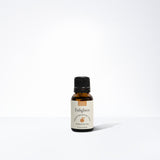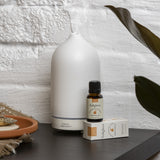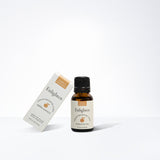 Simply Organic Enlighten Essential Oil

Enliven and awaken your senses with our Simply Organic Uplifting Essential Oil. This invigorating combination of Indian Orange & Litsea is designed to give the mind and body a healthy boost of energy for those long, tiring days.

Made with 100% Organic Pure Steam-Distilled Essential Oils

Size: 15ml
Details
• Aromatherapy: Re-energizes the mind and body and boosts mood
• Body Therapy: Brightens skin, rebuilds damaged skin and eases inflammation
• 100% pure therapeutic grade oil
• Cruelty-Free & Vegan
Key Ingredients 
Organic Sweet Orange Essential Oil has a wide range of use in holistically supporting the body on physical, mental, and emotional levels. It's mood boosting properties.
 
Organic Litsea Cubeba Essential Oil provides cleansing for the soul. Its enticing scent soothes the nervous system and helps us express our emotions in a more constructive manner.
 
Organic Tangerine Essential Oil stimulates the generation of new cells, helping repair the body's cells and reveal glowing skin. It soothes all types of inflammation and hyperactivity in the organ systems.
How to Use 
For Aromatherapy Diffusing:
Use 2-3 drops of Essential Oil per every 100ml of water
For Topical Healing:
Note: Due to the high quality concentration of pure essential oils in the formula, it's highly recommended to use with a carrier oil for topical application.