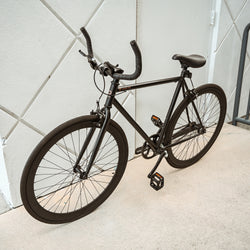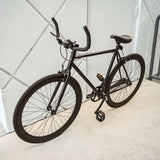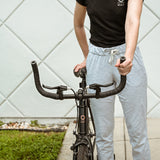 Oway DINAMO Limited Edition Bike (Small)

Limited Edition Speed Bike
The new Oway Limited Edition DINAMO Bike is an ultra-lightweight and high performance speed bike designed to limit your carbon emissions. Move to your energy on this aesthetically pleasing and functional bike. 
The steel frame allows for flexible and comfortable trips, even on uneven ground such as gravel or city streets. Ride in style or display in-salon with maximum lightness, resistance and endurance on every ride for life.
This is the 165cm size perfect for those with a small frame.