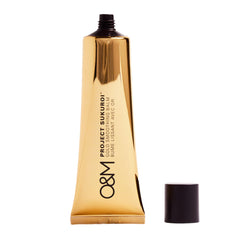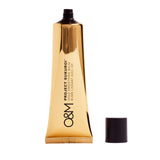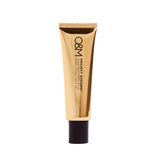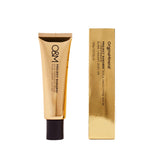 O&M Project Sukuroi Gold Smoothing Hair Balm

REPAIR HAIR WITH GOLD
Inspired by the Ancient Japanese art of Kintsukuroi, Original Mineral's Project Sukuroi is a reparative styling product crafted with the restorative power of Gold Pleasure Oil and Keratin to strengthen and heal weak, damaged hair, leaving it soft and smooth.
Size: 3.5oz
HAIR STYLING PRODUCTS POWERED BY AUSTRALIAN NATURE
All O&M Hair Styling products are consciously formulated with nourishing Australian naturals and non-toxic hold and shine agents to achieve stunning, on-trend hairstyles without the chemical overload. Does not contain: parabens, triclosan, phthalates, sulfates or sodium chloride.
Details
♥ Restructures and repairs weak, damaged hair
♥ Softens and smoothes cuticle scales for silky, soft finish
♥ Thermal protection guards hair from heat styling damage
♥ Cruelty Free

Key Ingredients
Gold Pleasure Oil is the featured ingredient in Project Sukoroi. Originating from the Camelina plant, it offers deep hydration and reparative benefits.
 
Macadamia Oil is a glossy, lightweight oil that infuses the hair moisture and shine.
 
Hydrolyzed Keratin restructures and repairs the hair's cuticle scales. It reduces split ends by strengthening, rebuilding and smoothing the hair.
 
Sweet Almond Oil 
is rich in Vitamin E that gives lightweight hydration and softness to the hair.
FULL INGREDIENTS:
Aqua, Cyclotetrasiloxane, Cyclopentasiloxane, Cetyl Stearyl Alcohol, Cetearyl Alcohol,Ceteareth 20, Dimethicone, Dimethiconol, Glycerin, Cetrimonium Chloride, CamelinaSativa (Gold of Pleasure) Seed Oil*, Tocopherol (Vitamin E Oil)*, Argania SpinosaKernel Oil*, Macadamia Ternifolia Seed Oil*, Phenoxyethanol, Parfum, CI15985,Mica, Titanium Dioxide, Hydrolized Keratin, CI77491, Benzyl Salicylate, MethylIonone, Linalool, Limonene, Geraniol, Citronellol, *Certified Organic.
How to Use
As a Blow Dry Balm: Apply to partially dried hair before your blowout for a perfect, frizz-free finish. Sukuroi will leave a gorgeous, natural glimmer to the hair and have it feeling silky soft.
As an Anti-Frizz Cream: Finish any style and get rid of fly aways, while repairing and protecting compromised hair. Just a little bit of this precious balm will go along way to eliminate frizz and add softness.
As a Flat Iron Treatment: For the ultimate hair repair results, infuse the hair with glorious gold and restorative keratin with your flat iron. This method is best for damaged, unruly strands and will have the greatest effect on the health of the hair.