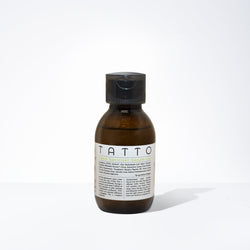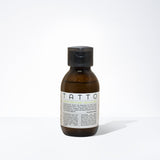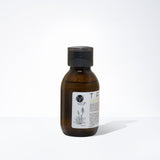 TATTO - Hand Sanitizer (100ml)

This Serum-gel hand sanitizer contains organic food-grade alcohol, aloe vera juice, and medicinal plant extracts. It cleanses and soothes the skin without the need for water.
Signature Scent: 
A delicate, calming and refreshing infusion of peppermint and lemon.
Size: 100ml
Details 
♥ Hydrates and deodorizes
♥ Vegan
♥ Non-Toxic
♥ Natural
♥ Water-Free Formulation
♥ Leaves skin soft and smooth
Key Ingredients 
Full Ingredients: Alcohol, Aloe Barbadensis Leaf Juice, Glycerin, Calendula Officinalis Extract, Citrus Aurantium Amara Fruit Extract, Sodium Hyaluronate, Tocophero, Mentha Piperita Oil, Citrus Limon Fruit Oil, Xanthan Gum, Ascorbic Acid, Sodium Dehydroacetate, Benzyl Alcohol, Ethylhexylglycerin


How to Use 
Apply the necessary amount to thoroughly apply to the top and bottom of your hands. Massage until your hands are completely dry.