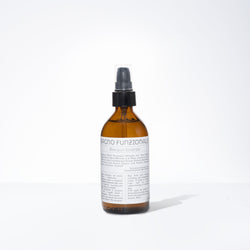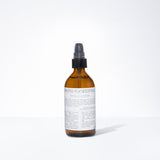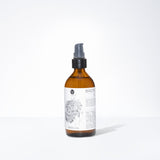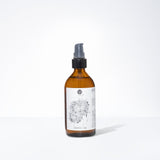 BAGNO FUNZIONALE RIEQUILIBRANTE - Balancing Hair Bath (200ml)

MyVeg Bagno Funzionale Riequilibrante - Balancing Hair Bath soothes, refreshes, and strengthens the hair. It helps to balance the scalp and soothe redness and itchiness. This hair bath enhances the hair follicle and stimulates microcirculation which aids in hair growth. It's also an excellent option for people who are looking for a shampoo with anti-inflammatory benefits.
Signature Scent: The aromatic warmth of sandalwood, ylang-ylang, and
patchouli transports the wearer to a world of calm and serenity.
Size: 200ml
Details 
♥  Soothes, refreshes, and strengthens hair
♥  Balance the scalp
♥  Soothes redness and itchiness
♥  Stimulates microcirculation to aid hair growth
♥  Anti-inflammatory
Key Ingredients 
Rosemary contains large quantities of vitamin B and C which, when absorbed by the scalp, help promote fuller, thicker hair. It stimulates scalp microcirculation, improving hair follicle activity to eliminate accumulated toxins, prevent premature baldness and encourage natural hair growth.
Peppermint is useful in haircare, thanks to the active ingredient menthol, which stimulates nerve endings on the surface of the skin, transmitting a sensation of cold and cooling and stimulating microcirculation. It soothes itching and irritation of the scalp and eliminates the bacteria and fungi that cause dandruff and seborroheic dermatitis; it also has exfoliating properties.
Salvia Officinalis promotes microcirculation and stimulates natural hair growth while strengthening hair and boosting shine.
Full Ingredients:
Rosmarinus Officinalis Leaf Water, Mentha Piperita Water, Salvia Officinalis Leaf Water, Ammonium Lauryl Sulfate, Glycerin, Cocamidopropyl Betaine, Hydroxyethylcellulose, Urtica Dioica Leaf Extract, Fumaric Acid, Parfum*, Potassium Sorbate, d-Limonene°, Linalool°

How to Use 
Apply and massage the product onto damp hair and scalp. Rinse and repeat the process, leaving the product on for 2 minutes before rinsing again.