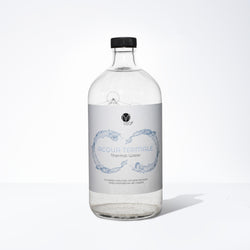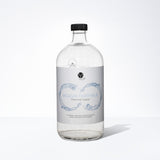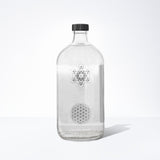 ACQUA TERMALE - Thermal Water (1000ml)

MyVeg Acqua Termale - Thermal Water is sourced from Mount Baldo which is now an inactive Volcano in the Gardea region of Italy. Its bottled directly at the aquifer without any preservatives and has a multitude of uses. It's used in a few of the Seremony Rituals and can be used as facial toner, to prevent redness after shaving or spraying on the scalp after a color service just to name a few.
Size: 1000ml
Details 
♥ Antioxidant
♥  Smoothing
♥  Vasodilatory
♥  Hydrating
♥  Anti-Seborrhoeic
♥  Helps in the treatment of psoriasis, dermatitis, and eczema
♥  Stimulates cell repair mechanisms
♥  Infinitely Recyclable Glass packaging
Key Ingredients 
Groundwater from Mount Baldo which contains no added preservatives.
How to Use 
Use according to the MyVeg Ritual that is being performed. MyVeg thermal water can also be used as facial toner to prevent redness after shaving or before using other Seremony products like Detoxifying Clay Scalp Mask or Nourishing Phyto Hair Mask.