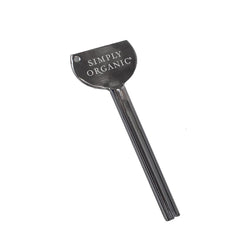 Simply Organic Product Tube Key

A product tube key that reduces waste and saves money by getting the most of every product tube—perfect for getting the last bit of holistic goodness out of your shampoo, conditioner and even toothpaste tubes! 
Details
♥ Get every last drop of product out of your Oway product tubes
♥ 100% recyclable and durable design 
♥ Reduces product waste
♥ Ideal for most product tubes
Key Ingredients
How to Use
Insert bottom of product tube into key and turn the knob. Squeezes product from bottom to top of tube.