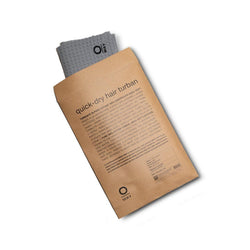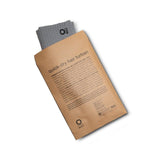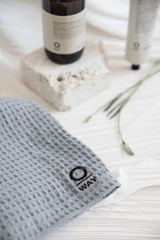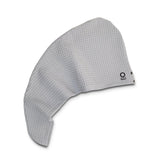 Oway Quick Dry Hair Turban

This honeycomb textured hair towel allows for maximum absorbency, reducing drying time, frizz and static! The shape makes it easy to wrap the hair firmly, but delicately. It is embroidered with the iconic Oway logo — a symbol of your commitment to beauty, wellness, sustainability and fair trade principles. 
Details
♥ Reducing drying time, frizz and static 
♥ Manufactured in a verified safe working environment
♥ Sustainably and ethically crafted from our ultra-soft 100% organic cotton
♥ Cruelty Free 
How to Use
Flip hair over, twist and wrap wet hair in turban, button in back to absorb excess moisture.