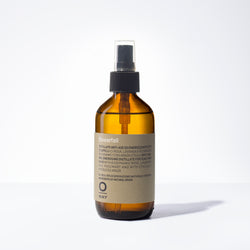 Oway Flowerfall Hair & Scalp Spray (160ml)

A relaxing hair and scalp spray made with pure essential oil distillate that soothes and rejuvenates the senses.
Details
♥ Creates a relaxing, tranquil atmosphere
♥ Natural mood booster and chakra balancing benefits
♥ Provides anti-aging benefits to the skin, hair and scalp
♥ Made with 98.6% pure biodynamic and organic ingredients
♥ Cruelty Free & Vegan
How to Use
Spray on the hair, scalp or skin any time you want to relax and regenerate. It's even great as a room spray!