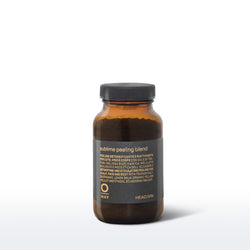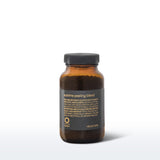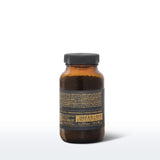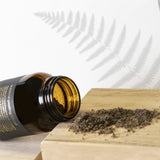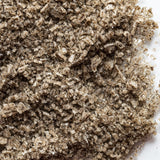 Sublime Peeling Blend

A mix of Sicilian whole sea salt and biodynamic herbs of the Mediterranean Maquis that has great purifying and re-mineralizing power. Mix it with the other formulations to obtain customized peeling based on your specific skin and scalp needs.
Details
♥ Purifies and re-mineralizes the body and scalp
♥ Packaged in infinitely recyclable, luxurious amber glass to protect ingredient integrity
Does Not Contain:
✕ Parabens
✕ SLS / SLES
✕ GMOs
✕ Petroleum
✕ Phthalates
✕ Synthetic Fragrance
✕ PEGs, PPGs & BGs
✕ Artificial Colorants
Key Ingredients
Sicilian Sea Salt frees scalp and skin from toxins, oxygenates the tissues and reactivates the microcirculation.
 
Organic Yellow Melilot contains anti-inflammatory and soothing properties.
 
Fair Trade Ecuadorian Walnut performs a specifically anti-oxidant and substantivizing action.

FULL INGREDIENTS: Sea Salt, Melissa Officinalis Leaf Powder, Melilotus Officinalis Flower Powder, Phytelephas Aequatorialis Seed Powder
How to Use
On scalp, body or décolleté - mix 3 or 4 teaspoons of Sublime Peeling blend with a base product. We recommend:
• Glamorous balm: for dry and flaky skin and dermis
• Delightful potion: For dehydrated skin and sensitive or greasy scalp
• Alluring oil: for mature or dry skin

Apply product with hands or brush then massage the mixture gently on the area to be treated. Cleanse normally.